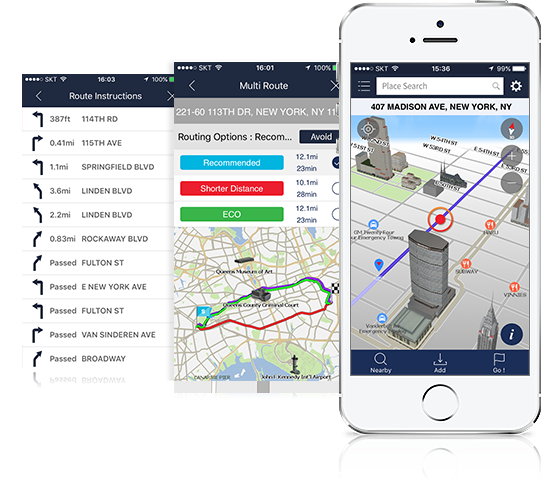 Real 3D Map View
3D map display with real 3D landmarks, 3D icons, and brand icons.
Real Time Traffic Information
Route guidance and traffic maps using real-time traffic flow and
incident information.
Real Time Turn by Turn Voice Guidance
Turn by turn voice guidance from door to door using fluent TTS
(Text to Speech) voice libraries.
Enhanced Junction View
Realistic turn instructions with 3D illustrated junction view and signs.
ECO Routing
Drive eco-friendly by using the dynamic ECO efficiency gauge and
ECO profiles features.
Automatic Lane Guidance
Lane information display at intersections assists stress free driving.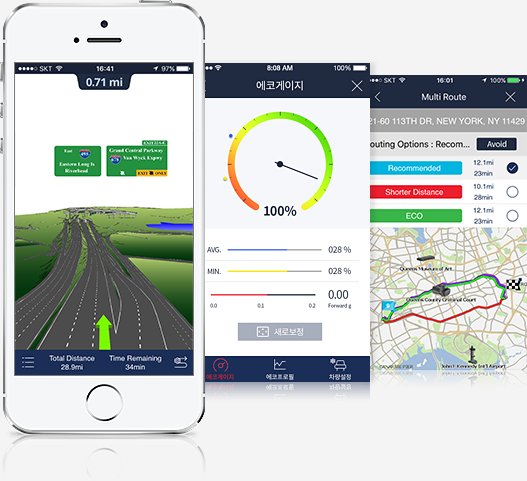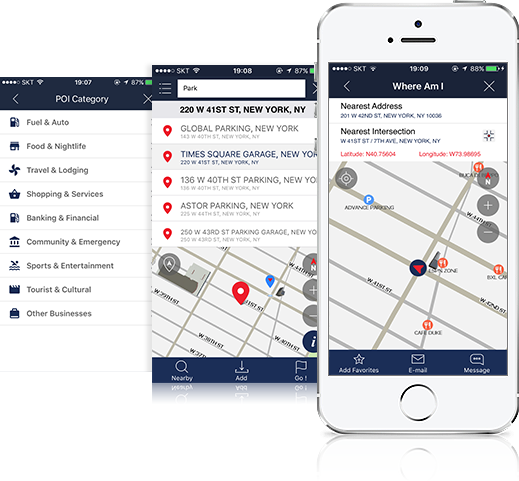 Where Am I Feature
Your current position on map with exact address, coordinates, nearest
intersection and POI information to help you understand where you are.
You may also share your location with others via email or SMS.
Internet Search
Find places using Internet search.
Premium POI Listing
More than 2 Million POIs stored onboard to help you find where you want to go.